Hey everyone, it's time for a Fanservice group project! 
Today Is A Beautiful Day. Granted, it's technically 1AM my time and I am tired like no other, but It Is A Good Day Nonetheless. Why??
Capcom Unity, Capcom's in-house social networking site, hosted a Mega Man birthday party and streamed it live to the internet, registering 80,000 unique visitors watching the stream by the end of the two-hour production. Keiji Inafune, creator of the Megaman franchise himself was present, as was Hitoshi Ariga, mangaka for the up coming Mega Man Megamix comic books -- which, confirmed as of tonight, will be published stateside by Capcom's main squeeze Udon Comics. There were plenty of other important Japanese people and I'm sure they had names but I was sharing a video stream with 79,999 of my closest friends...it was kind of choppy. I missed their names. My apologies.
So, what came out of this little event? What was the BIG UNREVEALED NEWS?!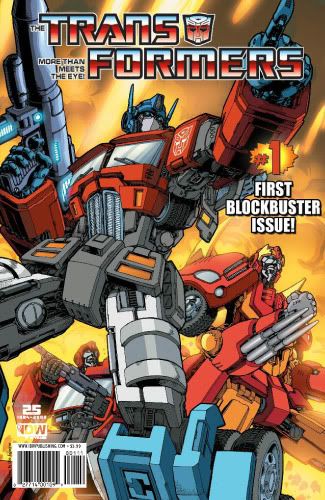 Well, IDW has done it again. There is a new jump on point for the IDW Transformers Generation 1 continuity. The big question is (whole point of the review): "IS it worth reading?" After the debacle of "All Hail Megatron", a reader may be weary of reading a whole brand new 'clean slate' comic series intended to draw in new fans.