The Dinobots look amazing in this new trailer in this Machinima exclusive trailer. The game also probes the origins of the Dinobots and how bad ass they are.
Transformers: Fall of Cybertron is scheduled for release August 28th, 2012.
Being a fan of the classics line, I was excited to see that Seaspray was getting the 'classics' treatment. A couple of the mini-bots have received upgrades in the form of newer toys in recent years. A couple of these mini-bots have been given large bodies fitting with their alt modes. Powerglide got a large and in charge body and Seaspray was no exception. Being in the ambiguous Transformers 2010 line, there were at first doubts about Seaspray even being a G1 re-imagining. Rest assured Hasbro has declared this to be the same gargle sounding guy from the original cartoon series.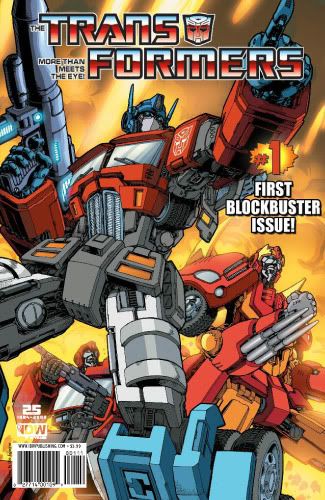 Well, IDW has done it again. There is a new jump on point for the IDW Transformers Generation 1 continuity. The big question is (whole point of the review): "IS it worth reading?" After the debacle of "All Hail Megatron", a reader may be weary of reading a whole brand new 'clean slate' comic series intended to draw in new fans.